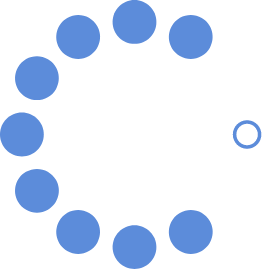 Do you have specific topics you would like to address? In our selection of add-on trainings, we offer you the opportunity to gain further competencies. From technical training on PowerBI to social selling, project management or soft skills training – we offer a whole range of state of the art trainings, exactly for your needs.
PowerBI Basics
Create and monitor reporting dashboards (8 training sessions)
PowerBI operation and functions
Preparing and transforming data
Develop and professionalise data models
Interactive creation of personalised dashboards
Storylining & Storytelling
Present convincingly and in a target group-oriented way
Creating presentations that are appropriate for the target group
Conveying structured and concise messages
Create visually appealing slides
Use numbers in a targeted and understandable way
Project Management Basics
Manage projects effectively e2e
Creation of project plans
Successful project scoping and project control
Tracking and control mechanisms
Project end and handover
Sales Navigator
Find the right customers and get exciting insights
Understanding the possibilities and applications of Sales Navigator
Obtain targeted information on customers and prospects
Contact potential customers in a GSDVO-compliant manner
Build lead and account plans
Social selling
Using social media as a new platform for success
Understanding social media as a sales channel
Building social media profiles optimally
Share relevant content and build followers
Build and strengthen customer relationships digitally
Neurolinguistic Programming (NLP)
Understanding oneself and others better
Building rapport with clients
Uncovering and consciously using language models
Putting statements in the right context
Questioning behaviour and attitudes
Negotiating skills
Winning on the closing line
Difference between selling and negotiating
Using discounts and customised concessions in a targeted way
Saying no: when it is appropriate
Closing methods
Conflict skills
Conflict management as a key element for good leadership
Definition of conflicts
Reactions to conflicts
The path to becoming a conflict-ready person
Conducting conflict and feedback discussions correctly
Mental Load
Successful task management without being exhausted
The emergence of Mental Load
Different types of mental load
Coping with stressful situations
Prevention of overload
Social Media
Apply sales know-how in digital channels
Benefits of social media in B2B
Create interesting content and generate engagement
Understanding the specifics of the main networks
Legal basics
Efficient area planning
Maximum benefit through optimised route planning
Reasons for efficient area planning
Different planning methods
App-based techniques
Strategies for short-term planning adaptation
Gamification in Sales
Easily motivate through play
Introduction to gamification
Insight into motivational factors
Types & dynamics of gamification
Integration of gamification in sales processes
Christopher Held, CEO & Managing Director
Our experts support you in your individual transformation.
Christopher Held, CEO & Managing Director