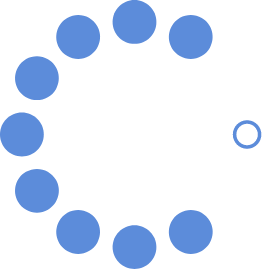 Sales is tremendously shifting to a more digital approach. Customers expect flexibility, transparency, fast response times and a variety of communication channels. Digital solutions can offer you exactly that. With our established Next Level Sales training curriculum, we make your sales team fit for the online world.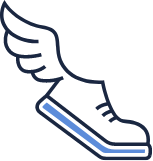 Kick-Off
Importance and design of the Next Level Sales implementation
Next Level Sales Introduction
Next Level Sales approach and structure
KPI's & Tracking
Weekly and daily structures
Tools & Systems
PowerPoint or Excel for the salespeople of tomorrow
Functionalities of PowerPoint & Excel
Creating appealing presentations
Use of Excel analyses
Use of shortcuts & toolbars
Doing it "right" virtually
Using the virtual stage for yourself
The optimal technical equipment
Deep dive into collaboration tools (e.g. teams)
Technical implementation of online meetings
Using the virtual stage correctly
"Virtual" and "personal"
Overcoming the difficulties of 2D
Presentation techniques
Presenting confidently using the camera
Building customer relationships online
Digital follow-ups
Use of digital media
Convincing buyers in the digital world
Types & potential of digital media
Understanding & using digital media
Building online presentations
Proper use of digital media
Convincing on the phone
Successful acquisition & customer approach
Pre-qualifying conversations
Prioritising, contacting & generating interest
Filling the sales funnel effectively
The right objection handling
The needs analysis
With effective conversation management to a qualified offer
Successful qualification of opportunities
Customer types & their characteristics in conversation
Structure & components of a successful needs analysis
Deepening rhetoric and questioning techniques
"Added value" as a key element in the sales process
Successfully differentiate your own solution
Difference between selling & negotiating
Successful selling along 3 key elements
Product benefit vs. value proposition
Rational & emotional value propositions
Increase productivity
Simple steps for daily efficiency gains
Structure everyday life efficiently
Approach & prioritize tasks correctly
Save time through digital processes
Efficient appointment management
Efficiency in Outlook
Save 10 minutes a day with Outlook
Save time every day with Outlook
Tips & Tricks for Outlook
Structured e-mail management
Using the task function
Goals and Mindset
Set goals correctly and increase your own satisfaction
Positive Thinking Concepts
Setting the right goals
Energy management
Dealing with stress
AI@Sales
Make everyday work easier with ChatGPT and Co
Get to know AI use cases in sales
Reduce effort on administrative tasks
Improve the quality of your own work results
Integrate AI into everyday work
Christopher Held, CEO & Managing Director
Our experts support you in your individual transformation.
Christopher Held, CEO & Managing Director